Le Zaricot presents
SEX MACHINE OCTOPUS
October 15th 2021
9:00 pm – 11:00 pm / Doors: 7:00 pm
Le Zaricot
1460, rue des Cascades

,

Saint-Hyacinthe

,

QC

,

Canada
Share this event
Buy Tickets
Depuis sa création en 2015, Sex Machine Octopus hésite à partager sa musique avec le reste du monde. Fluctueuse entre rock alternatif et folk indie, cette formation éclectique de Montréal continue d'évoluer vers un son qu'ils peuvent appeler le leur.
Sans vraiment avoir de vision pour le projet, le groupe a sorti son premier EP "Fish in the Sea" en novembre 2016. Au fil du temps, SMO s'est tourné vers un style d'écriture beaucoup plus groov plus et plus punchy. Ceci a été réalisé grâce à la collaboration pour la première fois avec d'autres artistes et musiciens.
Pendant la majeure partie de 2018 et 2019, le groupe a travaillé sur un premier album complet "Plastic Scenes". L'assistant de studio Nicolas Roberge de Greenroom Studios a participé à la création de l'album. "Plastic Scenes" est sorti l'automne dernier lors du festival M pour Mtl où ils ont vendu le Belmont. L'album reflète la sensation éclectique du groupe avec son ambiance et ses paysages en constante évolution
À noter que le silence est exigé durant les spectacles.
18 ans et plus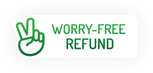 No matter the situation, you can cancel your purchase and get a refund from the event organizer. The prescribed period begins from the time the sale is concluded until March 31st 2021. En savoir plus
Depuis sa création en 2015, Sex Machine Octopus hésite à partager sa musique avec le reste du monde. Fluctueuse entre rock alternatif et folk indie, cette formation éclectique de Montréal continue d'évoluer vers un son qu'ils peuvent appeler le leur.
Sans vraiment avoir de vision pour le projet, le groupe a sorti son premier EP "Fish in the Sea" en novembre 2016. Au fil du temps, SMO s'est tourné vers un style d'écriture beaucoup plus groov plus et plus punchy. Ceci a été réalisé grâce à la collaboration pour la première fois avec d'autres artistes et musiciens.
Pendant la majeure partie de 2018 et 2019, le groupe a travaillé sur un premier album complet "Plastic Scenes". L'assistant de studio Nicolas Roberge de Greenroom Studios a participé à la création de l'album. "Plastic Scenes" est sorti l'automne dernier lors du festival M pour Mtl où ils ont vendu le Belmont. L'album reflète la sensation éclectique du groupe avec son ambiance et ses paysages en constante évolution
À noter que le silence est exigé durant les spectacles.
18 ans et plus
Refunds

No refunds

Exchanges

No exchanges

Access for persons with mobility impairment

Yes
Business Hours
Tuesday
2:00 pm – 3:00 am
Wednesday
2:00 pm – 3:00 am
Thursday
2:00 pm – 3:00 am
Saturday
2:00 pm – 3:00 am