Jonathan Dion / Minotaure presents
Soirée d'humour au Minotaure!
October 10th 2021
8:00 pm – 10:30 pm / Doors: 7:00 pm
Buy Tickets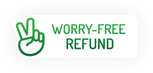 No matter the situation, you can cancel your purchase and get a refund from the event organizer. The prescribed period begins from the time the sale is concluded until October 10th 2021. En savoir plus
Attendees
Pierre Lafortune

Audrey Caron

Disco Flash

Michael Ouellet

Disco Flash

David Lafontaine
Your search returned no results.