JACE Carrillo
In-person Event
November 27th 2021
8:00 pm / Doors: 7:00 pm
Le Ministère
4521 Boulevard Saint-Laurent, Montréal, QC, Canada, H2T 1R2

,

Montréal

,

QC

,

Canada
Share this event
Buy Tickets
Discover Montreal's Pop Latino artist JACE Carrillo accompanied by his band and special guests' appearances by Flara K, What If Elephants and Marion Brunelle. JACE's style and charisma will give you an experience to remember. The live concert will also be streamed worldwide (check the ticket options for more info)
---
Descubre a JACE Carrillo, un artista venezolano que desde Montreal nos muestra su vibe Latin R&B y Pop. Acompañado de su banda y de importantes artistas invitados de Canadá: Flara K, What If Elephants y Marion Brunelle. El estilo de JACE y su carisma te harán vivir una experiencia inolvidable. El concierto en vivo también se transmitirá por streaming en todo el mundo (consulta las opciones de entradas para obtener más información)
Refunds

Until the event starts

Exchanges

Until the event starts

Free for children

No free access

Access for persons with mobility impairment

No

Free for Accompanying Person

No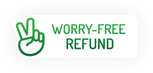 No matter the situation, you can cancel your purchase and get a refund from the event organizer. The prescribed period begins from the time the sale is concluded until November 27th 2021. En savoir plus
Discover Montreal's Pop Latino artist JACE Carrillo accompanied by his band and special guests' appearances by Flara K, What If Elephants and Marion Brunelle. JACE's style and charisma will give you an experience to remember. The live concert will also be streamed worldwide (check the ticket options for more info)
---
Descubre a JACE Carrillo, un artista venezolano que desde Montreal nos muestra su vibe Latin R&B y Pop. Acompañado de su banda y de importantes artistas invitados de Canadá: Flara K, What If Elephants y Marion Brunelle. El estilo de JACE y su carisma te harán vivir una experiencia inolvidable. El concierto en vivo también se transmitirá por streaming en todo el mundo (consulta las opciones de entradas para obtener más información)
Refunds

Until the event starts

Exchanges

Until the event starts

Free for children

No free access

Access for persons with mobility impairment

No

Free for Accompanying Person

No
À moins de 8 minutes à pied du métro Mont-Royal.
Places disponibles dans les rues du quartier.
JACE Carrillo
JACE has an incredible vocal range and style that can easily seduce any listeners. With an authentic story and many years of stage experience performing, JACE's charisma is unique and easily spikes curiosity wherever he goes. His ability to mix Pop and R&B with his Latin roots definitely stands out; his music is positive, motivating, pleasing, and addictive.
www.jacecarrillo.com/